The Perfect Playground for Our Furry Friends
Going outdoors and running wild is perhaps the best part of your pet's day. Knowing this, providing a safe and comfortable space for them to play is a duty every pet owner must fulfill. To assist you in achieving this, National Artificial Turf offers some of the best artificial pet grass in Florida.
With our high-quality artificial turf installation services, we can equip your property with a safe, reliable, and robust playground for your pets providing you with the perfect landscape to keep your pets happy and healthy.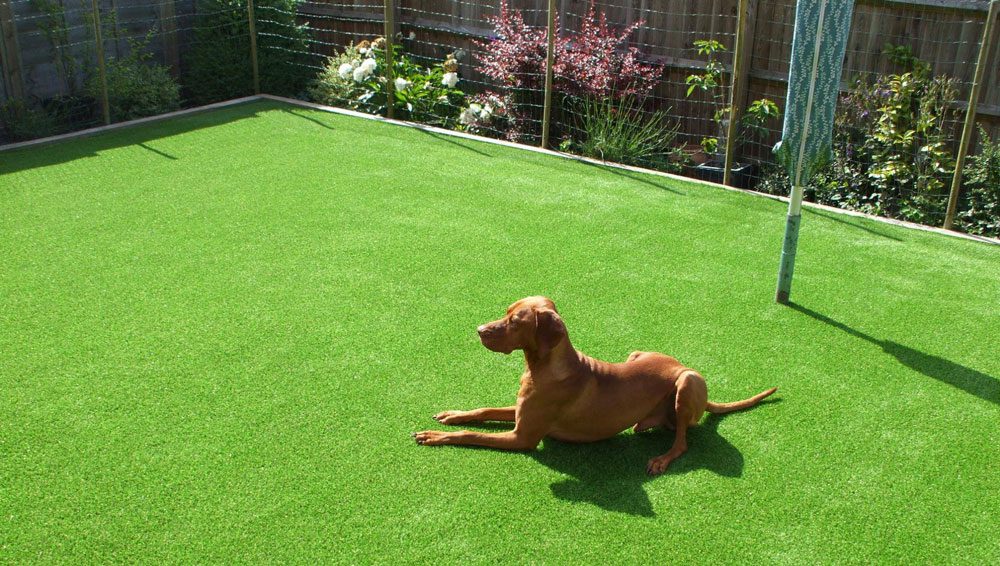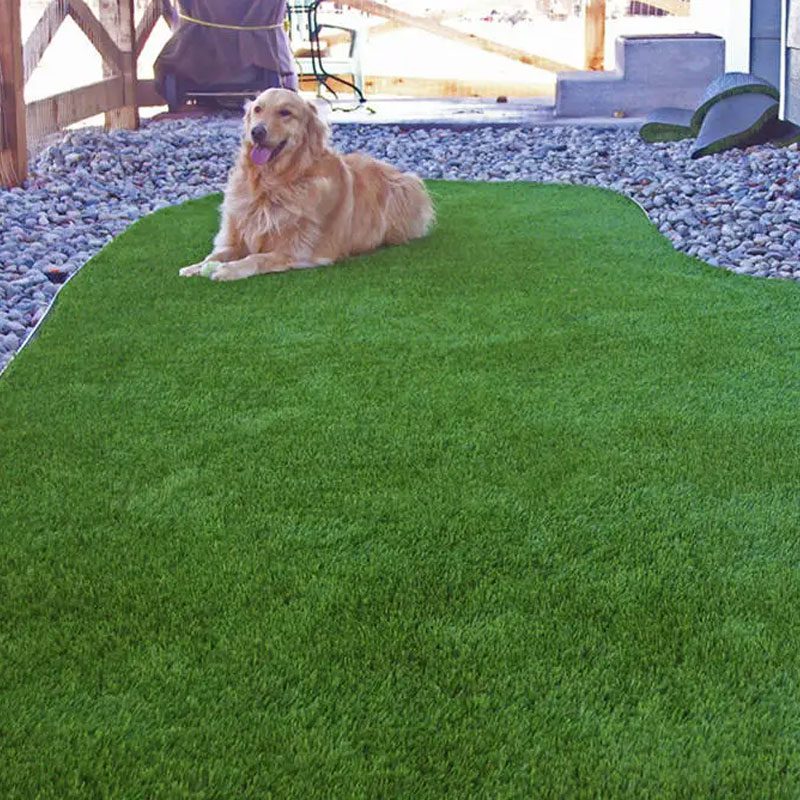 Why Artificial Pet Turf?
For a pet owner, their pets are no less than a part of their family and so it's only natural for a pet owner to want to provide the best possible facilities to keep their pets happy and healthy such as a backyard. A backyard or front lawn is one of the best features a pet owner can have in their home. Your pets can play, run wild, and do their business in the large open space provided by these landscapes.
However, all that running and playing can erode away your natural grass and soil, leaving your lawn uneven and patchy. To help you avoid this, National Artificial Turf offers durable and long-lasting pet turf services. Our synthetic turfs are made from the finest materials, making them resistant to wear and tear, and allowing them to stand through rough use and weather conditions without any trouble.
Our artificial turf solutions aren't only more durable than natural grass, they're also safer. This is because natural grass is often ridden with fertilizers and pesticides, both of which can be harmful for the health of your pets as well as anyone else that uses the area. Artificial turfs don't require fertilizers or pesticides to grow making them safer and healthier for your pets and everyone else in your household.
Cleaning after your pets can be quite troublesome, our synthetic turf makes this easier for you too. Our artificial pet turf does not absorb water or any other filth, allowing you to simply it wipe away without a hassle.
Why Choose National Artificial Turf?
National Artificial Turf is a value-driven and customer-centric company that puts its customers first. We know and understand how important the happiness and well-being of your pets is to you, that is why we emphasize quality and safety in all of our services and provide long-lasting artificial turf solutions that are tailored around their needs as well as the shape and size of their property.
We also prioritize the privacy of our customers and therefore, ensure that our artificial turf installation process is as non-intrusive and timely as possible. We believe that transparency is one of the key ingredients to satisfying a customer, that's why we maintain complete and consistent communication with our customers throughout the installation process.
This ensures that you remain updated regarding your project's progress at all times.
Here are a few factors that make us the right choice for your artificial pet grass installation project:
We maintain complete and consistent communication.
We take into account your budgetary constraints.
We can handle all sizes and shapes of residential properties.
Non-intrusive installation process.
Prompt services and support.
Reliable and long-lasting solutions.
Unmatched quality of service.
To talk to a professional or hire our artificial pet turf installation services in South Florida, call us now!