A Miniature Golf Course in Your Own Backyard!
Are you a golfing enthusiast? Why not outfit your home or commercial facility with your very own miniature golf course? National Artificial Turf is a leading provider of artificial turf installation services and products for residences and commercial establishments. With our artificial putting green turf installation services in South Florida, we can equip residential and commercial properties with the driving range or miniature golf course of your dreams.
Our commercial-grade artificial putting green turfs are exceptionally designed and are at par with the quality seen at professional golf facilities. With our artificial golf turf, you get a playing field that is perfectly optimized for your game style and always ready to be used.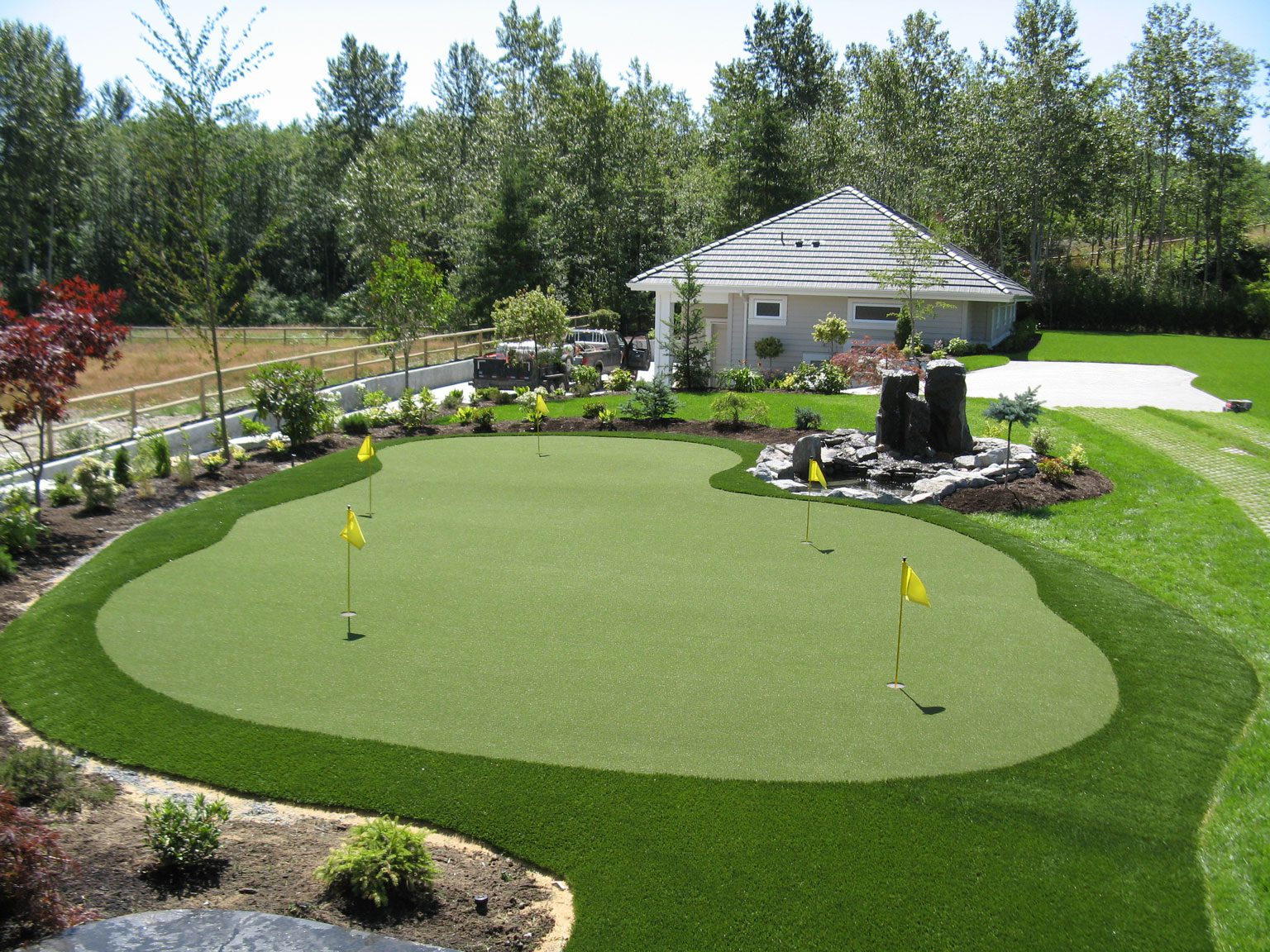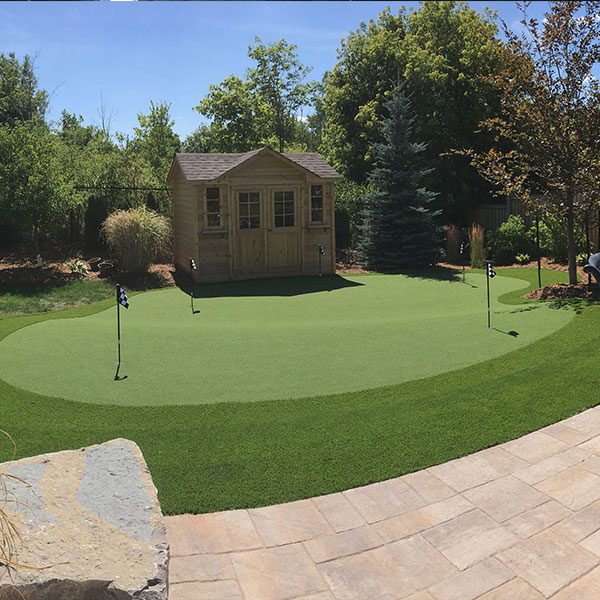 Why Artificial Putting Green?
Having a backyard putting green is a great way to stay on track with your regular golf practice sessions and enjoy a peaceful retreat after a tiring day at work. Also, your backyard putting field can liven up all the outdoor events you host by providing great entertainment for your guests and yourself.
Miniature golf courses and driving ranges are also an excellent way for corporate businesses to keep their employees fresh and productive by allowing them some time to kick back and relax on the field.
However, maintaining a natural golf course can be a nightmare owing to all the upkeep that it entails. Our high-quality artificial putting green turf offers you the same performance and beauty as that of a natural golf field, without the headache of watering and maintenance.
Our artificial grass in Florida makes for a robust and resilient turf that can resist wear and tear, offering you even better footing and performance than a natural golf course.
Quality Meets Customization
A backyard putting green is no good if it hasn't been designed to the unique contour requirements of the site or doesn't last very long. That is why, at National Artificial Turf, we make sure to provide our clients with an artificial putting green turf that is customizable and long-lasting.
The synthetic turf we use is only of the finest quality. It won't wear easily nor will it shift under your feet as you make a play. In addition, our experts make sure that the putting green is designed in accordance with the shape and size of your backyard and commercial facility while taking into consideration your preferences and restraints as well.
Here are some reasons why we are the right choice for your artificial putting green turf installation project:
● We factor in your budgetary constraints.
● We maintain communication and transparency throughout your project.
● We offer putting greens that are designed according to your unique specifications.
● We can work with a range of backyard shapes and sizes.
● All our synthetic turf installation projects are customizable.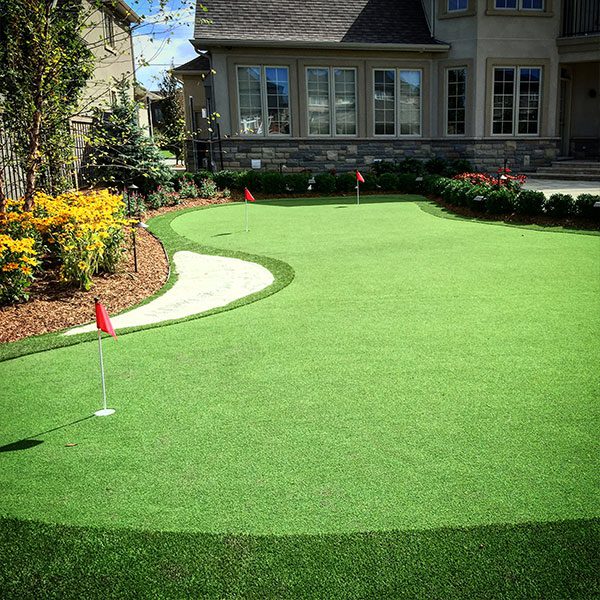 The Putting Green Services You Need!
At National Artificial Turf, we strive to become the most reliable and trusted artificial grass installation service across South Florida. That is why we emphasize quality and perfection throughout the range of our services, ensuring that our residential and commercial clients receive a beautiful, long-lasting, and practical landscaping feature that they'll cherish for years on end.
Our customizable services are combined with transparency, ensuring that our clients always stay in the loop when it comes to their synthetic turf installation project. On the whole, we offer you premium-quality artificial putting green turf that will last for many years to come along with the flexibility to have it customized according to your needs.
Our expertise in this field allows us to handle residential as well as commercial properties. So, whether you want to outfit your backyard with an artificial putting green or the roof of your commercial building with a driving range, we can make it happen!